Steve's Cheesecake.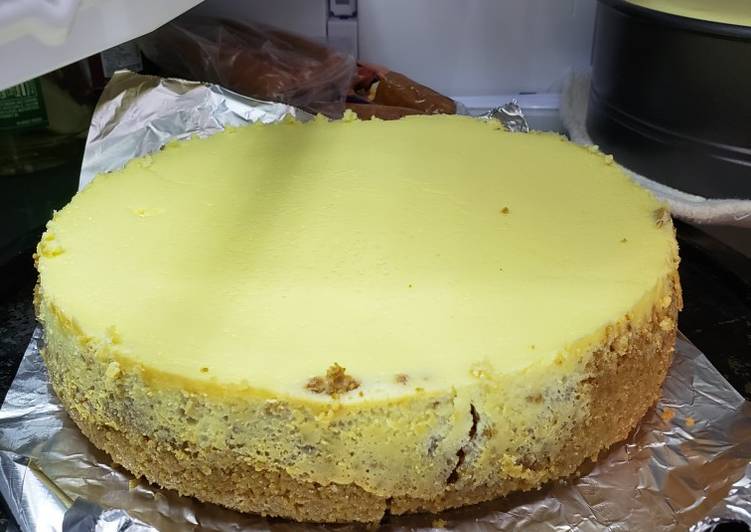 You can have Steve's Cheesecake using 10 ingredients and 6 steps. Here is how you achieve that.
Ingredients of Steve's Cheesecake
You need of Crust.
It's 2 1/2 cup of Graham Crumbs.
Prepare 1 1/2 stick of butter melted.
Prepare 1/2 cup of sugar.
You need of Cheesecake Filling.
Prepare 2 blocks of Cream Cheese softened.
You need 1 can of Sweetened Condensed milk.
You need 3 of large eggs room temperature.
Prepare 1 1/2 Cup of Sour Cream.
You need 1/4 of Lemon juice.
Steve's Cheesecake instructions
Spray Spring Form Pan with Pam and let sit..
Place Graham cracker crumbs, sugar and melted butter in a large bowl. Fold these into each other until well mixed..
Press crumb mixture into pan and bake at 375° for 10 minutes. Allow to cool..
Place cream cheese in a large bowl or stand mixer and mix until creamy, add Sweetened Condensed Milk into mixture and mix well, add the 3 room temperature eggs to mixture continue mixing, add sour cream to the mixture and continue mixing, add the lemon juice and continue to mix..
Once the mixture is smooth, pour over the crust..
Turn the oven down to 300°, place in oven and bake for 50 minutes..